Bienvenid@s | Welcome
Disfruta de la naturaleza de una forma activa | Enjoy the nature in active way
Te sentirás activo

Disfruta nuestras actividades al aíre líbre
You will fell living nature

Enjoy our outdoor events

Aquí comienza tu reto y el de los tuyos. Puedes empezar a descubir el mundo a través de las actividades y deportes al aire libre. Las actividades de montaña de bajo impacto como el senderismo, la bicicleta de montaña y la orientación son la base de nuestro grupo. Estas actividades permiten a los niñ@s y adultos de todas las edades compartir experiencias donde aprendemos y disfrutamos juntos en la naturaleza.
Here begins your challenge and that of yours. You can start discovering the world through activities and outdoor sports. Low impact mountain activities such as hiking, mountain biking and orientation are the basis of our group.
These activities allow children and adults of all ages to share experiences where we learn and enjoy together in nature.
Unas actividades fantásticas
Descubre la naturaleza con nuestras actividades

Deporte de Orientación

Mapas y brújula para empezar y mucho monte para disfrutar varios formatos y edades. Desde niños de 5 años hasta veteran@s de todas las edades.
Orienteering Sports

Maps and compass to start and a lot of forest to enjoy various formats and ages. From children of 5 years to veterans of all ages.
---
Deportes de invierno

En pistas de esquí como Valdelinares y Javalambre que hay muy cerca de Viver. En invierno hacemos algunas actividades en temporada invernal
Senderismo

Rutas en Grupo por la montaña para descubrir paisajes, entornos maravillosos, personas y tradiciones disfrutando de un día al aire libre.
Trekking

Group routes in the mountains to discover landscapes, wonderful environments, people and traditions enjoying a day outdoors.
---
Bicicleta de Montaña

Tenemos muchas Rutas y montañas inacabables para los amantes de las 2 ruedas. También lo podemos combinar con la Orientación.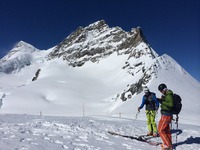 Winter sports
On ski resorts nearby Valencia as Valdelinares and Javalambre there is very close to Viver. In winter season we do some winter sports activities.
Mountain bike

We have many trails and endless mountains for the 2 wheels' lovers. We can also combine bike with Orienteering.
Discover nature with our activities
Descubre el Alto Palancia

Viver se encuentra en la comarca de Alto Palancia de Castellón

Viver de las Aguas

Conoce una de las rutas más refrescantes para el caminante.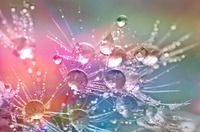 Viver Waters village
Meet one of the most refreshing routes for the walker.
Fiestas y tradiciones

Conoce mejor las fiestas y tradiciones de nuestra comarca.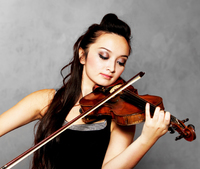 Festivals and traditions
Best known festivals and traditions of our region.
Alojamientos y servicios

Conoce los alojamientos y servicio de la comarca.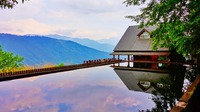 Accommodations and services
Meet the accommodation and service in the region.
Discover Alto Palancia region

Viver village inside of Alto Palancia region southwest from Castellón Province

Esperamos saber de tí
We hope to know more about you
Club Deportivo Discover Outdoor Sports, Avda. de Valencia 53, Viver, 12460
GPS: 39.919217, -0.599814